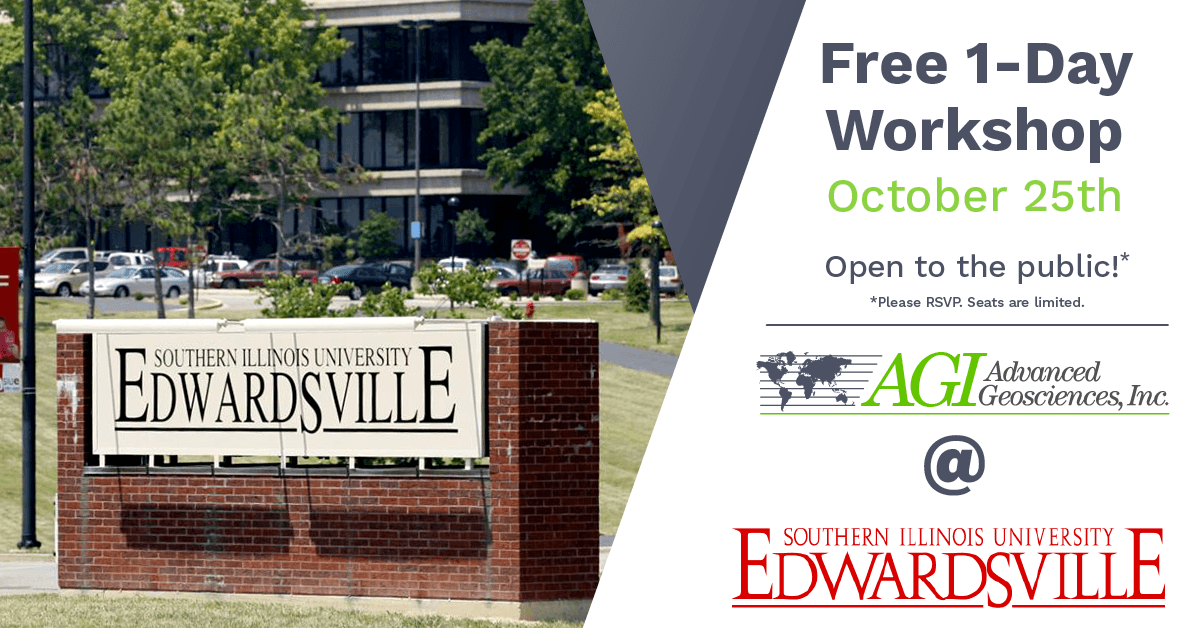 On October 25th, 2018, we'll be co-hosting a free workshop that's open to the public. This event will be held at Southern Illinois University, Edwardsville in Edwardsville, Illinois. Special thanks to the SIUE Geo-Institute Student Chapter for putting this together! 
You can RSVP for this event here: RSVP for the Free 1-Day Workshop  
We're always excited to visit schools for these workshops since it gives us a glimpse at the future of professional geoscientists. It also gives us a chance to connect with any local customers in the area. If you would like to set up a workshop at your university, please reach out to us via our Contact Us page.