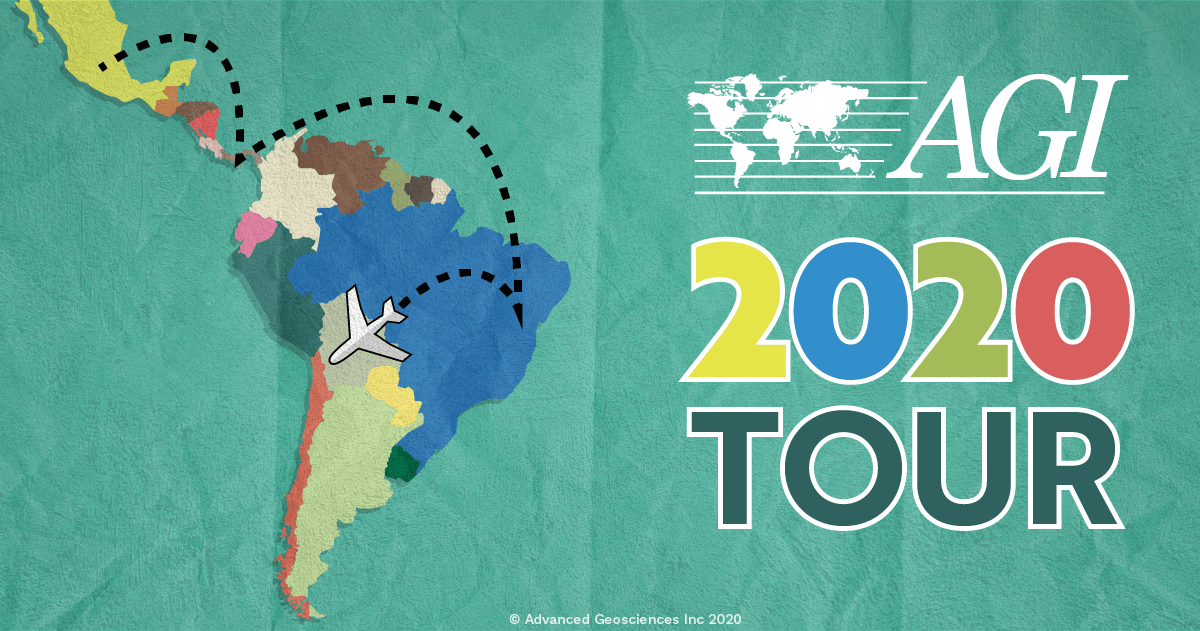 [Update March 5, 2020]
Unfortunately, due to increasing travel concerns imposed by the coronavirus, we will be suspending our tour until further notice. Until it is deemed safer to travel again, we will be planning more AMA webinars and online events.  
---
Some of you may have spoken to Eduardo Rodrigues during one of his AMA Webinars, but now is your chance to talk to him in person. This year, Eduardo is traveling from our Madrid offices to tour several cities in Latin America. See below for the complete list of cities. 
These workshops will cover techniques and tips on how to get the best performance out of your AGI equipment. If you have any questions or would like to learn about something specific when Eduardo visits your city, reach out to him at eduardo@agiusa.com 
2020 Tour Schedule:
| Country | Dates | City |
| --- | --- | --- |
| BRASIL | 15 - 21 March | Rio de Janeiro & Salvador |
| PANAMÁ | 30 March - 3 April | Panama City |
| ECUADOR | 13-17 April | Quito - Guataquil |
| COLOMBIA | 20 - 23 April | Bucaramanga - Bogotá |
| PERÚ | 04-08 May | Arequipa - Lima |
| MEXICO | 17-22 May | Ensenada (Baja California) - Monterrey |
| CHILE | 27-31 July | Santiago - Antofagasta |
| ARGENTINA | 01-06 August | Buenos Aires - Mar del Plata |
| BRASIL | 19 Sept - 01 Oct | Sao Paulo - Brasilia |
| MEXICO | 02-06 November | Guadalajara - Veracruz |