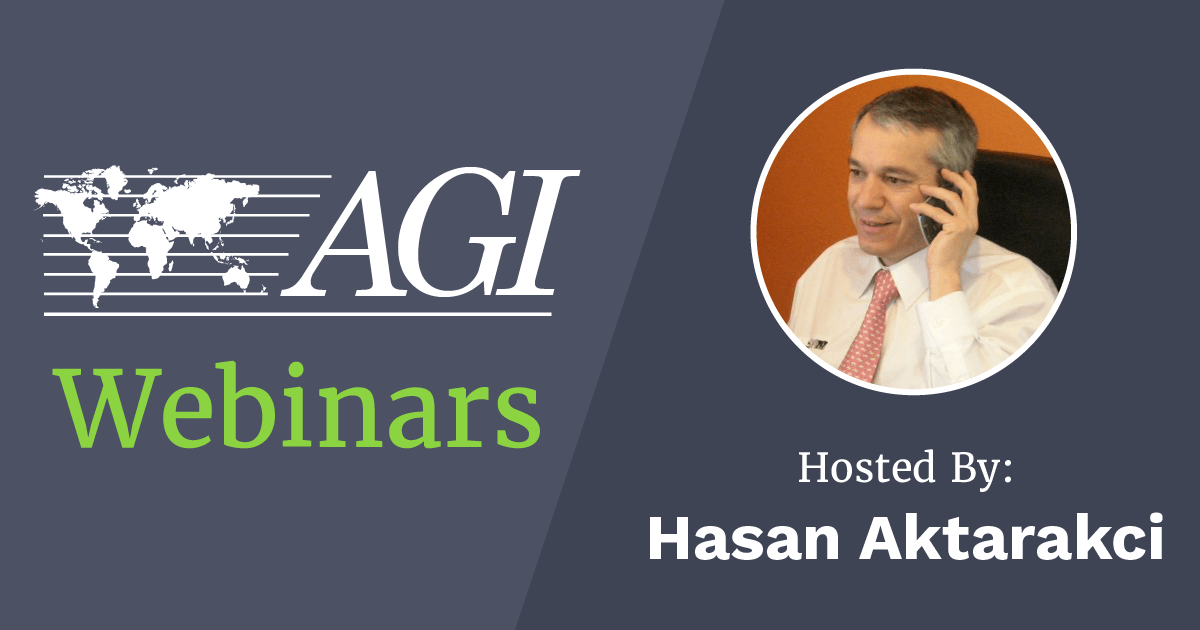 This "Ask Me Anything" webinar was hosted by Hasan Aktarakci, Ph.D. on 1.18.2019. He's the Senior Geophysicist and Manager of our Madrid office.
There were several topics covered—which you can link to using the chapters function in the video below. Want to take part in our next webinar? Sign up for webinar alerts from us so that you get an email the next time we host one for your country/time zone. 
For any additional questions, you may visit helpdesk.agiusa.com or email Hasan at hasan@agiusa.com.