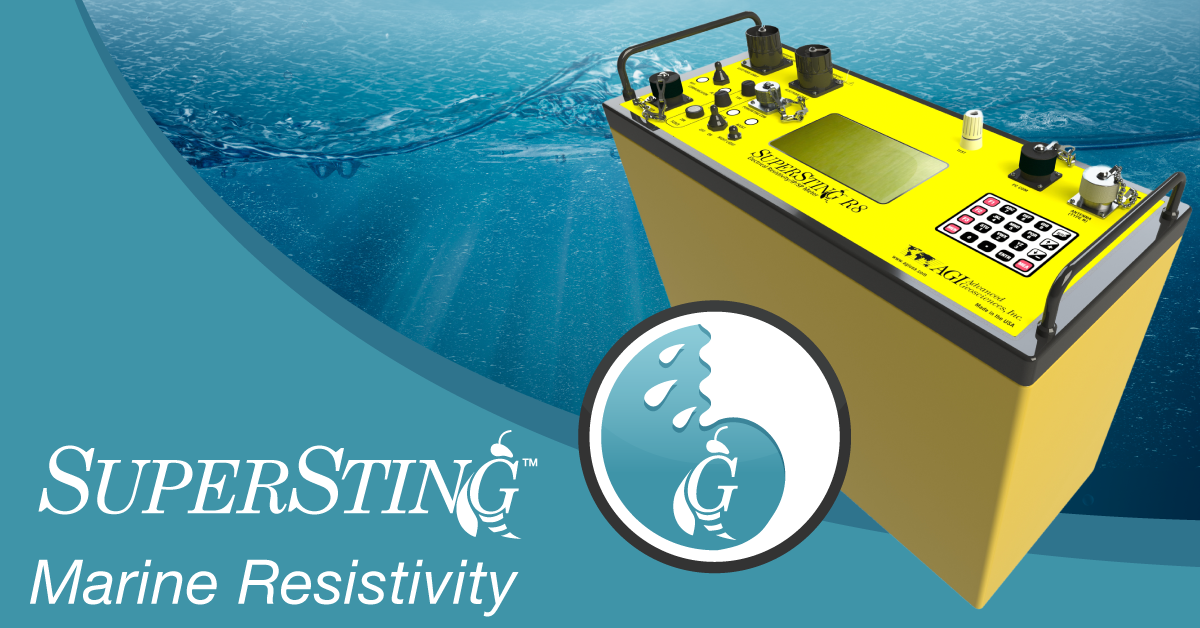 We're beyond excited to announce our innovative new system that will change the way that you do marine surveys! With our 3rd Generation SuperSting™ Marine System, you can now perform marine surveys easier and at least 30% faster. 
These new features are custom-built to handle the specific situations that happen on the water:
The AGI Survey Planner

Route Optimization

Precise Guided Navigation

Customizable Real-Time Data Plots

Geodesic Track Corrections

Playback Mode

GPS Quality Assurance

All of the capabilities of the SuperSting™ Wifi, including EarthImager™ integration
Here are just some of the applications:
Determining rock and sediment volumes for dredge planning

Identifying weak zones in earthen dams and levees

Measuring fresh and saline groundwater interfaces 

Subsurface pollution plume location & monitoring

Map sand and gravel for reclamation projects

Locating optimal anchor locations for marine platforms

Gas hydrate exploration

Marine time lapse studies

Locating geohazards for marine structures
Your Marine Survey Problems...Solved.
Missing your mark while towing a streamer means having to loop around to recollect data—wasting precious survey time. And with no landmarks on the open water, it can be easy to lose track of where you've been—even if you're using a GPS.
Our Marine System solves these problems and more! You can now plan your survey beforehand with the AGI Survey Planner, receive real-time guided navigation queues, inspect the data with real-time data plots while on the water—and even playback your survey before returning to dry land! That's just the beginning of the Marine System's capabilities. 
DO YOU ALREADY HAVE A 2013 OR NEWER MARINE SYSTEM?
As a special thank you to our current marine system customers, all SuperSting™ Wifi R8 Marine systems that are 2013 or newer qualify for a FREE upgrade to the latest Marine System! Contact us today to learn more!