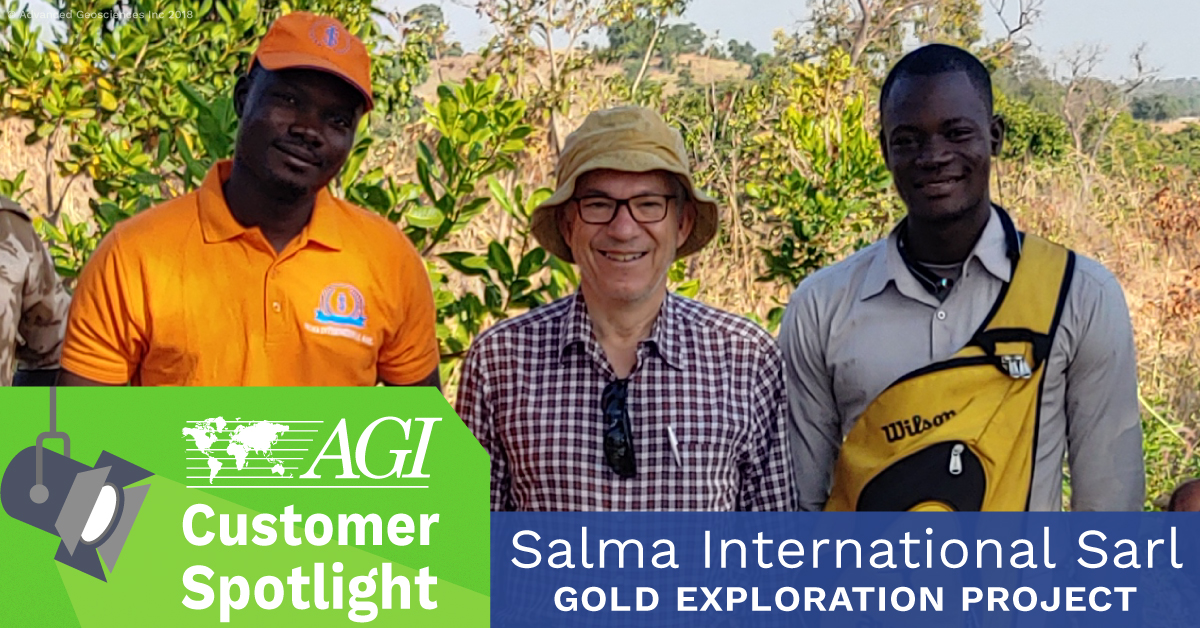 A Golden Opportunity 
Gold. Gold is always in demand, whether it's a recession or a booming economy. Advanced Geosciences is no stranger to gold exploration surveys. Our equipment has helped numerous successful gold and other precious mineral exploration in places like Asia, North and South America, and Africa. It's that last continent that is the focus of this story. 
We strive to build lasting relationships with our clients and welcome repeat business. Our client, Salma International Sarl, previously found gold in Burkina Faso using AGI's equipment. Because of previous success, they wanted to use our equipment again. Although this time, they wanted to use our PowerSting™. You can see the PowerSting in action in the video above. They also required extra help from the senior geophysicists in our Madrid office—Hasan Aktarakci, P.hD. Dr. Aktarakci handles our clients in European, African, Middle Eastern, and South Asian territories. You can contact him on our site or via email: hasan@agiusa.com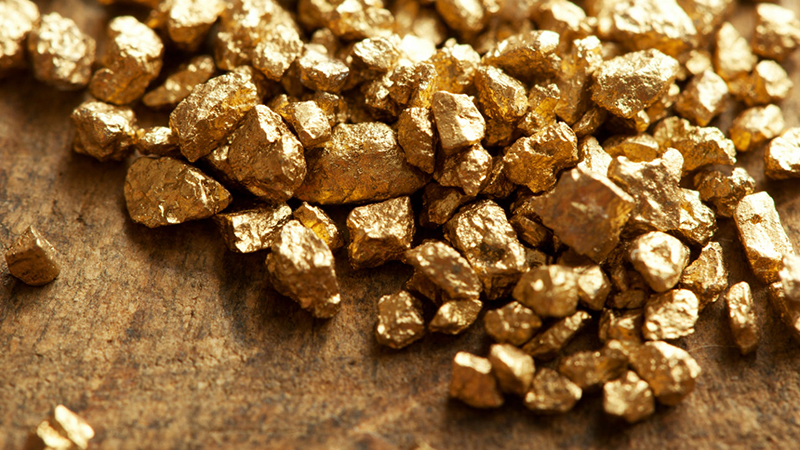 Burkina Faso: An African Gold Mine
Let's take a step back for a second and introduce you to Burkina Faso if you're unfamiliar. It's a landlocked country in the western lands of Africa. Among other natural resources, it's known in the mining industry for its marble, salt, and gold. Burkina Faso is the third biggest site for gold exploration in Africa and the sixth biggest gold producer in Africa. This is particularly impressive when you compare its size to its gold-producing counterparts in Africa.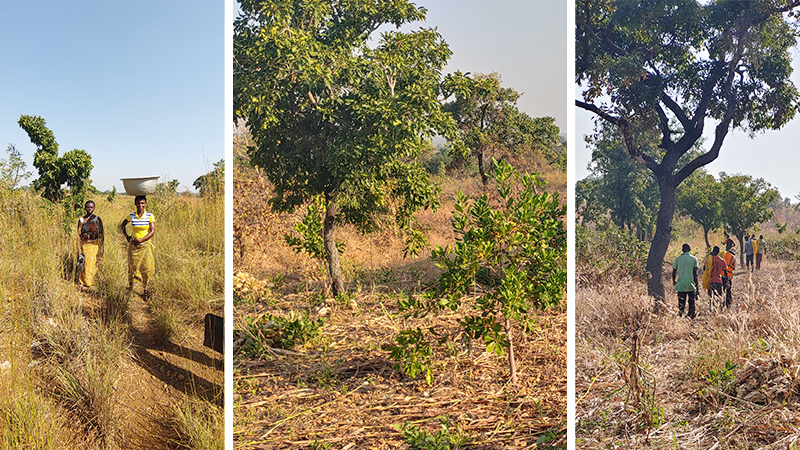 Gold Diggers    
Salma International Sarl had a couple of goals to achieve. First, they had to prove there was gold in the subsurface of the dig site. Secondly, they needed to know precisely where to unearth the gold. They planned to scan at least 250m underground to achieve these goals. With this in mind, the AGI team recommended the equipment that would work best based off of countless precious mineral projects that we've advised over the years.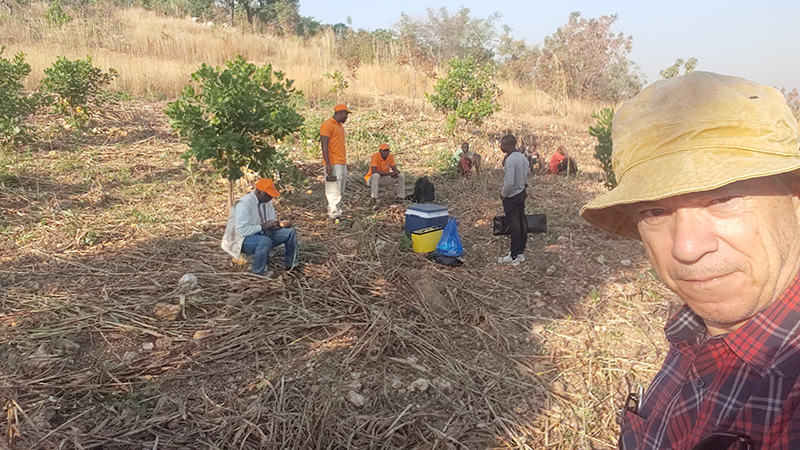 The Right Tools For the Job
For this project, the team would need equipment Advanced Geosciences has designed for deep mineral investigations. These tools work in harmony with each other to produce the best results for gold exploration. This system includes the PowerSting™, the SuperSting™, PowerSting™ Transmitter Nodes, and Non-Polarizable Electrodes. Of course, there are other tools in the equation—like our cables and EarthImager™ software. 
We use the PowerSting™—paired with the Transmitter Nodes—to automatically charge up large, deep areas of the ground where ore bodies are suspected. The SuperSting™ then turns off the PowerSting™ induced polarization (IP) transmitter and uses its receiver to listen and record voltage decay over time. Non-Polarizable Electrodes are essential for IP as well. This type of electrode eliminates the polarization effect of stainless steel electrodes. This polarization effect is noise, which distorts IP.  
Oh, and the real game-changer of this project was Hasan Aktarakci, P.hD. With him providing on-site training, the team could use this powerful system effectively and tackle any unexpected complications.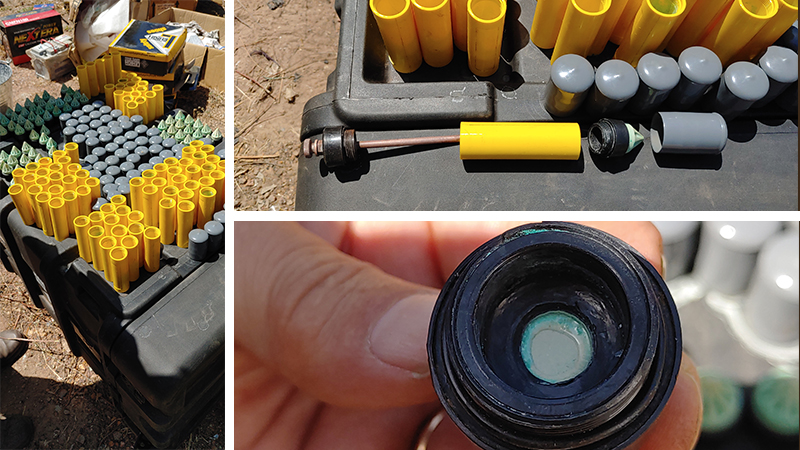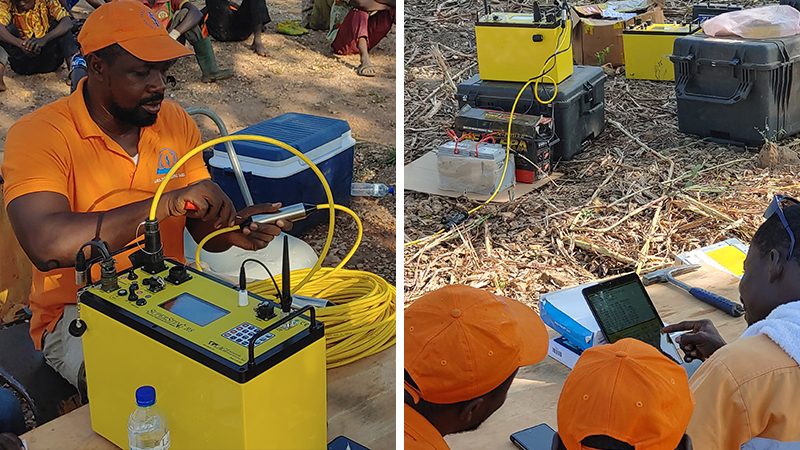 Turning Up The Heat
Burkina Faso is no stranger to heat. You can see below that the crew tried their best to find any shaded area they could to protect themselves from the sun. The land spends the majority of the year in a period of drought. During their survey, the area was hot and dry—which is not ideal for RES/IP surveys. The biggest problem is getting good contact resistance. If you used the equipment as it comes right out of the box, you would have some issues. If you want to learn more about contact resistance, check out this blog post. 
There are some tricks to get decent contact resistance in this climate. We've covered them in the blog post above as well. You can use simple and cheap tools like aluminum foil, bentonite, and salt water. Although, for extremely dry and hot areas, we often suggest not using water due to rapid evaporation. Remember, the better your contact resistance, the more current gets transferred into the ground.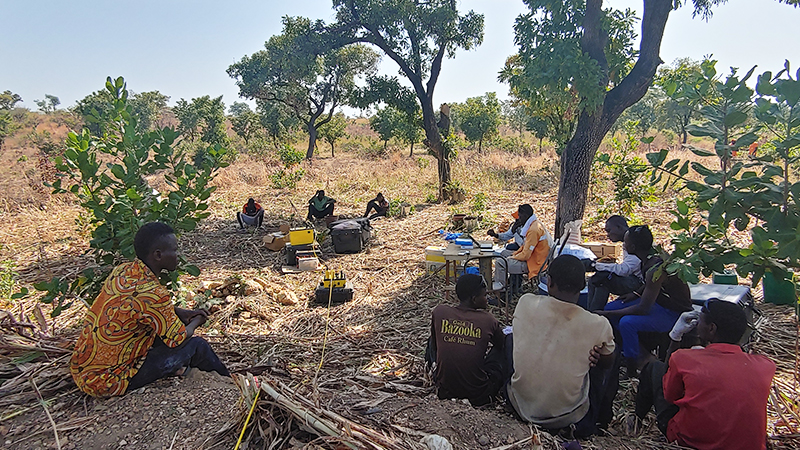 Gold Stars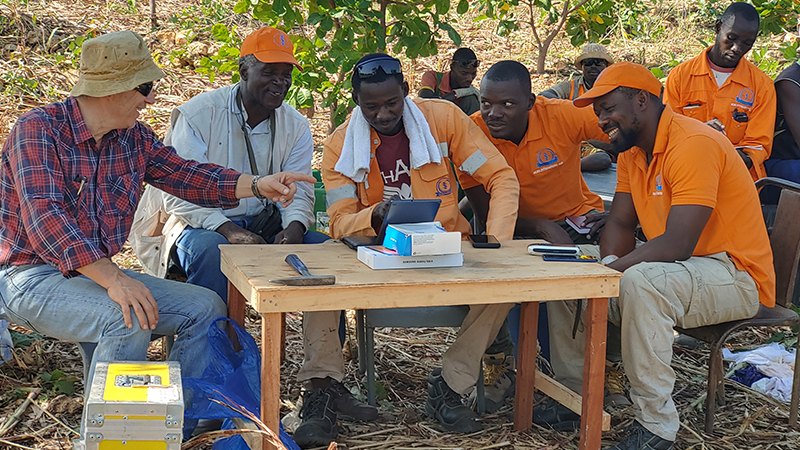 At this time, we can't share Salma International Sarl's data. However, we can say that they were pleased with the system and the immediate results they found during the survey. Since they have experience finding gold in that area, we expect good news from them in the future. 
Do you have a gold mining project coming up? How about other minerals or resources like groundwater? Reach out to us to see how we can help you.