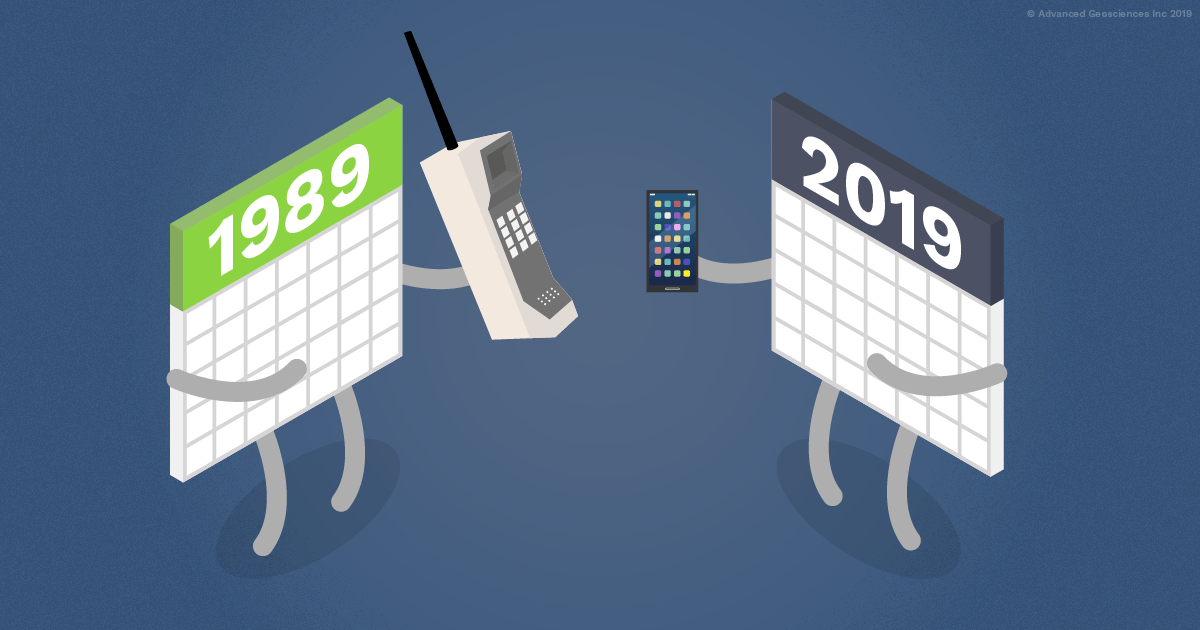 As you may know, we're currently celebrating 30 years in business. And as we were looking back through the past three decades, we were struck with all of the things that have come (and gone) since we started doing business in 1989. 
From technological advancements like HTML and Wi-Fi, to cultural touchstones like Emojis and Y2K—so much has happened in 30 years. So we thought we would have some fun and put together the graphic below showing some interesting things that have happened since AGI began.
Has this walk down memory lane sparked any nostalgia for you? For us, we're amazed at how much technology has changed since we hit the market. Our very own tablet-controlled SuperSting™ Wi-Fi would have been impossible to achieve in 1989. 
Again, we're grateful to have been in business for so long that we can push our own products forward. Looking back to the past is fun but we're really excited about what's coming next!